Thank you for using AutoAuth online pre-authorization! Your feedback is helping us optimize the system's efficiency for your use.  Because of your input, we have updated these topics in our training materials:
Adding CPT codes

Documenting clinical information

Reviewing and editing your request

You'll find the updated training materials on your My Account Provider Home Page: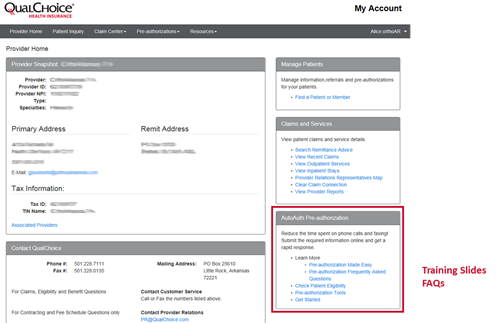 AutoAuth can be easily accessed by signing in to your My Account portal at QualChoice.com. If you haven't used AutoAuth yet and aren't registered for My Account, get started here. Or contact your My Account administrator.
Once you're registered, sign in to access AutoAuth training materials and start saving time on pre-authorizations! For questions, call 501.228.7111 or 800.235.7111, ext. 7011.