The Quality Choice for Pharmacy Coverage
Pharmacy benefit management is a vital part of the health care package. Our goal is to cover the most cost effective drug treatments at the lowest net cost.
Formulary Choices
We offer a choice of formularies (drug lists), compiled by a group of practicing doctors and pharmacists. These health care experts review new drugs, pre-authorization requirements, and step/contingent therapy.
Helping Employers Make Good Choices
We try to help our clients make good choices about their pharmacy benefit. Some of the ways we can help:
Spotting Rx cost drivers
Promoting generic drugs vs. private brand name drugs
Therapeutic interchange programs
Retrospective drug use review
Medications adherence programs
Fraud, waste, and abuse control programs
Online Access
Members and clients can get the most out of their pharmacy benefits with our online services. Helpful tools include:
Pharmacy Locator
Drug Lookup – view facts on many drugs
Price and Save – check prescription prices
Rx History – print a listing of prescriptions filled over a given period of time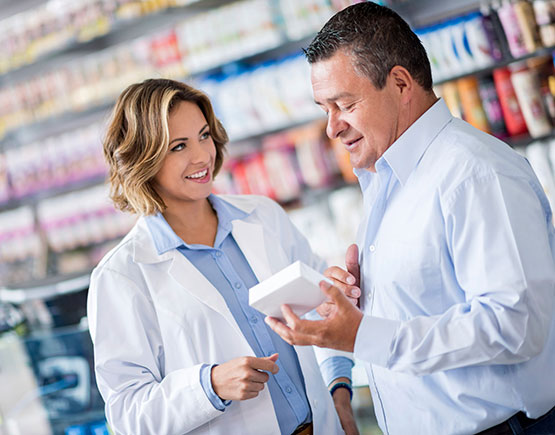 Wide Pharmacy Network
We offer a wide national retail pharmacy network. It includes most major chains and smaller in-state retail pharmacies. An easy-to-use mail order service is also available.