Employers and Brokers
Enroll new hires*
Make year-round changes online*
Enter open enrollment selections upon renewal*
View eligibility details
Generate useful reports
*QualChoice reserves the right to request a copy of original documentation, when applicable.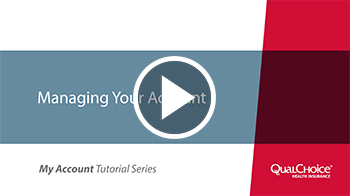 Existing Users
When you log in, you'll be asked to set up a new account, using your email address as your user ID.
New Users
View the required training video above.

Fill out the My Account Training Certificate

and return it to us.
Your account will be created within 48 hours. You will receive an email with further instructions.
Need Help?
For more information, contact the QualChoice Enrollment Department:
501.228.7111 or 800.235.7111
QCA_Enrollment@QualChoice.com