Good news! With QualChoice Dental Benefits you can use your own dentist! Or you can choose from over 200,000 dentists in the DenteMax preferred provider network nationwide.
Dental Benefits Services
Find an in-network dental provider using the DenteMax Find a Dentist tool. Or call DenteMax Customer Service at 800.752.1547 or visit dentemax.com.
Is your dental provider not in the network? Invite them to become an in-network provider.
Frequently Asked Questions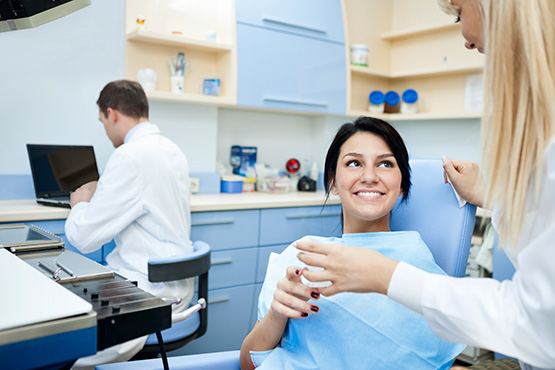 Customer Service
Call us with any questions about your benefits, eligibility or claims.
Mon. – Fri. 8 a.m. to 5 p.m. MST
855.413.8919