Level-funded group health plans are gaining acceptance as benefits decision-makers look for better plans for their companies and employees. The trend may be more pronounced given that the Affordable Care Act remains largely intact — for now.
There has been an ebb and flow to these self-insured underwritten plans says Michael Levin, CEO and co-founder of the healthcare data services firm Vericred. But with a fixed monthly rate for more predictability, he says they can drive 25% to 35% savings relative to fully-insured ACA plans that must comply with the medical loss ratio for a certain segment of the market.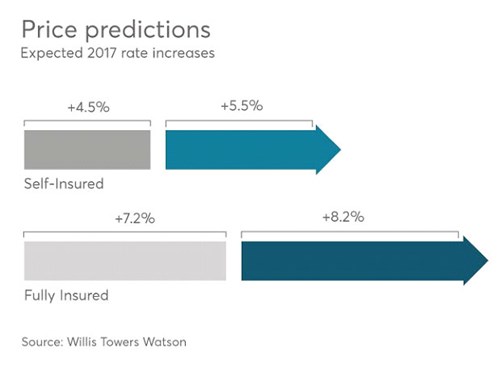 Level funding typically leverages an aggregate and/or specific stop-loss product to cap exposure to catastrophic claims. This means the plans have "very little downside risk from the group's perspective." The plans are offered by an independent third-party administrator or health insurance carrier through an administrative-services-only contract.
David Reid, CEO of EaseCentral, sees a "resurgence of level funding" across more than 38,000 employers with less than 500 lives that his SaaS platform targets through about 6,000 health insurance brokers and 1,000 agencies. His average group is about 30 employees.
—Adapted from an article by Bruce Shutan published in Employee Benefit News, Nov. 30, 2017.
Learn more about Level Funding from QualChoice and review plan options at QualChoice.com.