McDonald Eye Associates is nationally recognized as a leader in the field of vision correction. For more than 35 years, they have provided the finest eye care in Northwest Arkansas, leading the way in technology and advanced procedures.
Offer Details
Vision Correction Procedures at prices not available to the public
Free LASIK Consultations
Affordable Financing Options
Valuable Vision Care added to existing healthcare benefits
Special Savings!
QualChoice members receive a 15% discount on LASIK and other refractive procedures.
How to Redeem Offer
Partner Profile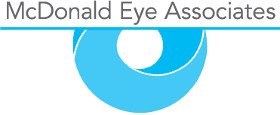 Website: www.mcdonaldeye.com

Phone: 479.521.2555
Toll Free: 800.262.4405