Through this exclusive QualChoice program, members receive great savings from a number of leading Arkansas health-related companies. These programs are offered to our members as a complement to their health plan and at discounts not generally available to the public. For questions about our QuicRewards program, please call 501.228.7111, ext. 7008 or 800.235.7111 (outside Central Arkansas).
---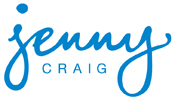 Get healthy with Jenny Craig and QualChoice!
Jenny Fits Your Life! Pick a program that works with you, not against you! With MyDays™, a flexible, new weight loss choice that gives you the structure you need to stay on track and the freedom to live your life. Eat 5 days with Jenny and 2 days of your own healthy choices. Your consultant will help you find the program that fits your real life.
As a QualChoice member, you can choose one of these offers:
FREE 30-Day Program**

OR

30% off of the Jenny All Access Membership**
Visit jennycraig.com to register and unlock your discounts. Then call 1.877.Jenny70 to get started.
**Plus the cost of food. Plus the cost of shipping, if applicable. Valid at participating centers. No cash value. One offer per person. Not valid with any other program offers or discounts. Restrictions apply.
---

McDonald Eye Associates is nationally recognized as a leader in the field of vision correction. For more than 35 years, they have provided the finest eye care in Northwest Arkansas, leading the way in technology and advanced procedures.
Benefits include:
Vision Correction Procedures at prices not available to the public
Free LASIK Consultations
Affordable Financing Options
Valuable Vision Care added to existing healthcare benefits
Special Savings!
QualChoice members receive a 15% discount on LASIK and other refractive procedures.
Website: www.mcdonaldeye.com
Phone: 479.521.2555
Toll Free: 800.262.4405
---

Safe Beginnings offers everything you need to babyproof your home! Choose from a large selection of safety gates, cabinet locks, outlet protectors, furniture straps, hearth protectors, window guards and many other safety essentials.
To order, visit safebeginnings.com and enter code QCAR or call 800-598-8911. Be sure to mention you are a QualChoice member.
*Due to manufacturers' restrictions, some exclusions may apply. Discount is not valid with any other discount or promotion. Not valid on prior purchases. Safe Beginnings is a registered trademark of Safe Beginnings, Inc.
---

As a QualChoice member, the HealthTrans Access discount prescription card gives you discounts of 10%-85% on brand and generic medications not covered by your prescription drug benefits. The card is valid at most pharmacies, with over 60,000 participating locations nationwide.
No cost to sign up.
No restrictions.
Share it with your family and friends.
Print your card now and start saving today!
Note: For drugs that are covered under your prescription drug benefits, you must use your QualChoice or employer issued medical or prescription drug ID card to receive credit toward your deductible or out-of-pocket costs.
---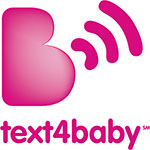 Get support throughout your pregnancy and your baby's first year with FREE text messages! Topics include prenatal care, baby health, parenting and more.
When you sign up, you can expect 3 free text messages per week throughout your pregnancy and until your baby is one year old. the messages are provided as a service to you and are 100% free.
Click here for examples of Text4Baby messages.
The information you provide to Text4Baby will only be used to send you Text4Baby messages. Your information will not be shared or sold.
1502 MK 001
---
PROGRAM DISCLAIMER:
This discount program is not an endorsement of any services, products or businesses. You are responsible for selecting your own fitness or wellness vendors and products and should not rely on this discount program to select or recommend any vendor or product for you. You should always consult your own physician before engaging in any exercise or fitness routine or before using any fitness products, dietary supplements or other products or services offered by fitness vendors. We have not inspected or evaluated the facilities, products or services of any of the businesses participating in this discount program for safety, quality or appropriateness; you will need to inspect, evaluate and make your own independent judgment in each case before selecting a fitness vendor or product.
LINK DISCLAIMER:
By selecting one of the links below, you will be exiting the QualChoice site. If you choose to access other sites from this site, you agree, as a condition of choosing any such link or access, that QualChoice is not and shall not be responsible or liable to you or to others in any way for your decision to link to such other websites. You further agree that QualChoice and its affiliates, its directors, officers, employees and agents are not responsible for the content of any other website to which you may link, nor are QualChoice parties liable or responsible under any circumstances for the activities, omissions or conduct of any owner or operator of any other website. Once you choose to link to another website, you understand and agree that you have exited this website and are no longer accessing or using any QualChoice data. You understand and agree that by making any third-party website link available as an option to you, QualChoice does not in any way endorse any such website, nor state or imply that you should access such website or any services, products or information which may be offered to you through such other websites or by the owner or operator of such other websites. The owners or operators of any other websites (not QualChoice) are solely responsible for the content and operation of all such websites. QualChoice makes no warranties or representations of any kind, expressed or implied, or of merchantability or fitness for a particular purpose, or of non-infringement, with regard to the content or operation of any other website to which you may link from this website.